Wear your green clothes, eat your green eggs and ham, you can even draw some shamrocks. But, please, don't forget to talk to your kids about St. Patrick. He was an amazing man. His story is miraculous and inspiring. And he used the shamrock to explain the Trinity as he spread the Gospel in Ireland. He transformed Ireland by his preaching and is responsible for bringing the Gospel to the West.
He was a real man who really lived, so this is an excellent chance to study the history of Ireland and the story of St. Patrick's life. But Patrick was not Irish. If you didn't know that, then you definitely need to read a biography about Patrick and find out how he became such a powerful missionary to Ireland!
I put a lot of neat activities on my Pinterest board about rainbows and shamrocks and leprechauns.
But the thing that I am most concerned that my children learn about is the life of St. Patrick and some of the history of Ireland.
For a listing of the miracles he did and an explanation of why we never hear about those miracles anymore, read this post.
There are many sources to use with children to share the story of St. Patrick.
One of these is Living Books Curriculum's free CM Helper that Sheila Carroll sends out when you sign up for her mailing list at her website. The one she sent out a few days ago tells the biography of St. Patrick, picture study, copywork, and mapwork about Ireland. There's even a recipe for Irish Soda Bread!
Starting at about 14:00, watch a great retelling of the story of St. Patrick.
It's also on the Veggie Tales dvd called "Sumo of the Opera" has a depiction of the story of St. Patrick which is surprisingly historically accurate.
Here's a trailer of a video about Patrick's life that looks good.
I believe the dvd is available at CCC of America.
Here is a good picture book with historical information included. It is called "St. Patrick" written by Tomie Dapaola.
Enchanted Learning has informative worksheets and printables and activities about Ireland, but there is a fee to join their website. It is $20/year.
Here is a webpage that highlights some books about Ireland with girls as the main characters. One of the books is about another early saint and miracle worker, Brigid, who became known as St. Brigid.Her parents were baptized by St. Patrick, and she became very good friends with Patrick. The character quality that is featured in her life is generosity. She was a miracle-worker similar to St. Patrick. Find this list here.
If you have older children, you could read a book called Celtic Flames to them. It contains stories about many past saints who worked miracles and lived wonderful lives, including St. Patrick. There is a section about Patrick that you could read to them on St. Patrick's Day. The book is here and it is written by Kathie Walters.
And here is a coloring page of St. Patrick.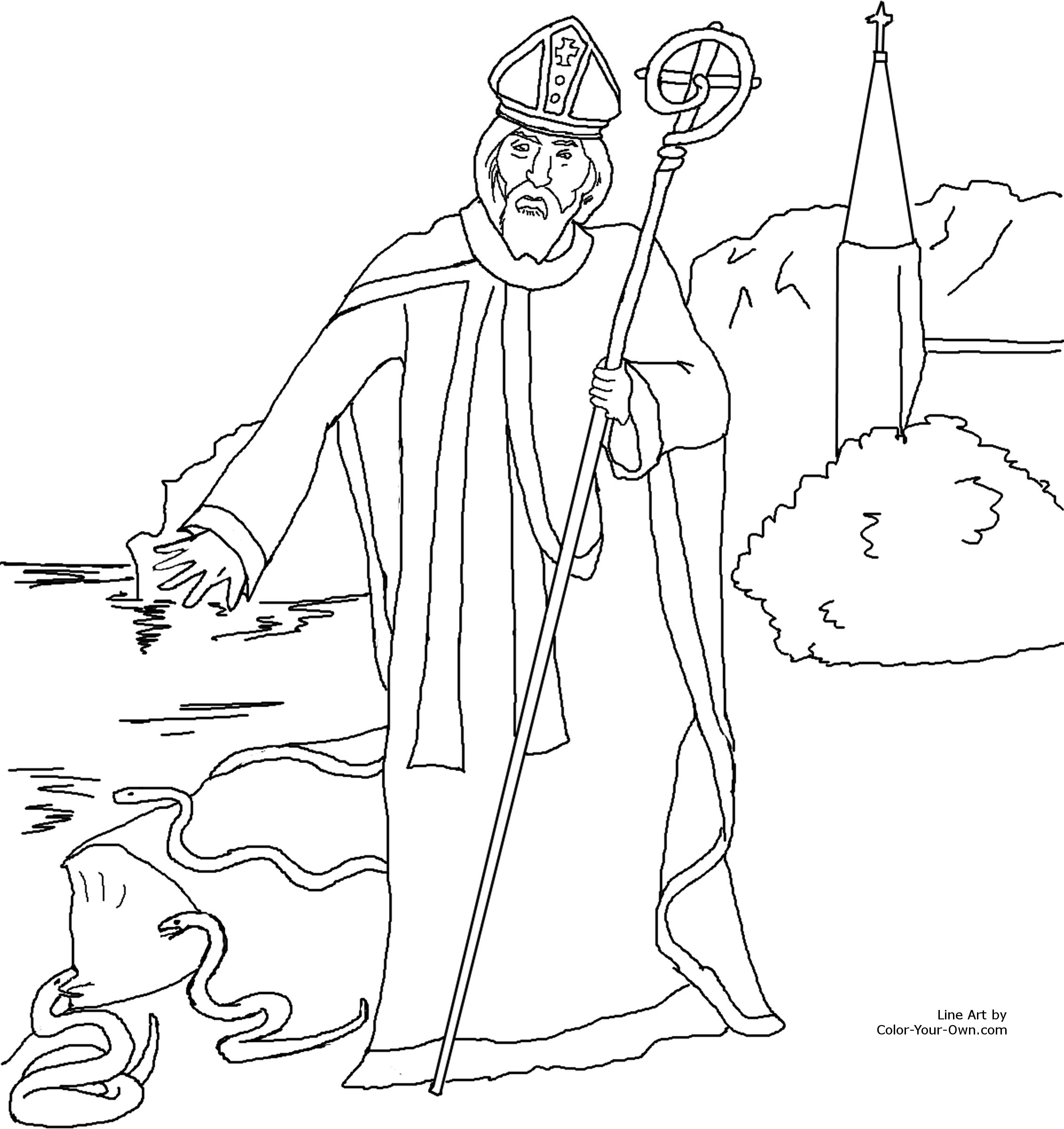 Here are some coloring pages and some copywork.
For a little taste of Irish culture, enjoy some Riverdance!
Have a Happy St. Patrick's Day, and don't forget the Patrick!